Wheel Balancing vs. Wheel Alignment

Wheel and tire care are essential parts of auto maintenance, and you may have noticed two wheel-related services on the docket for your Jaguar: wheel alignment and balancing. Lots of Irvine drivers are unsure if there's a difference between wheel balancing vs. wheel alignment. They're actually two separate services, and both are a key factor in how long your tires last. In the guide below, join the Jaguar Newport Beach service team for a closer look at wheel balancing vs. wheel alignment and why you need them.
What is Wheel Balancing Service?
With the stress of normal driving over time, wheels gradually lose their balance. This can make for an unpleasant, bumpy ride and a vibrating steering wheel as you drive around Irvine. What happens if you keep driving on unbalanced tires? That will have consequences for the life of your tires because unbalanced wheels will cause your tires to wear unevenly. If a certain area of your tire wears down so that the treads can't grip the road surface, then you have to replace the tire.
Keeping your wheels well-balanced ensures that your Jaguar always rides as smoothly as the day you drove it home to Costa Mesa. Balanced wheels also help your tires grip the road better, giving you the traction and control you need for safety and sport driving. Most auto experts recommend that you schedule wheel balancing service at the same interval as tire rotations, every 5,000 to 6,0000 miles or every 6 months.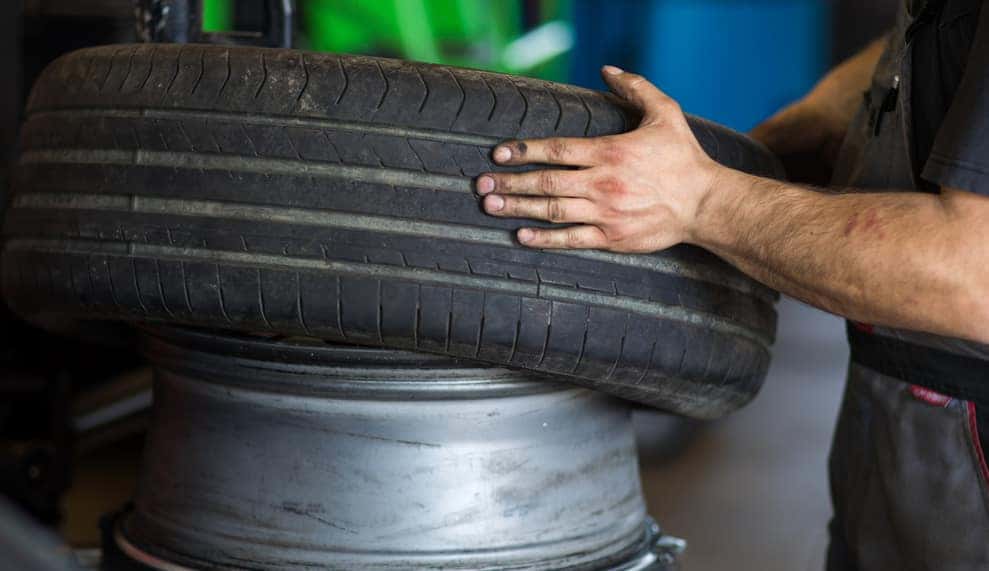 What is the Wheel Alignment Service?
One difference between wheel alignment and balancing is that wheel alignment should be done on an as-needed basis, rather than as part of a regular maintenance schedule like wheel balancing. Also referred to as front end alignment, wheel alignment service restores your tires to a perpendicular orientation to the road surface.
Misaligned tires will wear out more quickly and unevenly. This can cause steering issues and cost you money on new tires — so you should always have your wheels checked for alignment issues if you notice unusual steering problems like drifting and pulling.
Wheel Balancing vs. Wheel Alignment: Which do You Need?
If your Jaguar seems to have lost its silky-smooth ride or you can feel your steering wheel vibrating, it may be time for wheel balancing. If you notice your car pulling into the adjacent lane while you drive in Huntington Beach, it's a good idea to check for misaligned wheels.
Now that you know what to look out for when it comes to wheel alignment and balancing services, check your regular maintenance schedule to be sure you're up-to-date on wheel balancing services, and schedule with the Jaguar Newport Beach service center if necessary. We're here to help with your DIY car care like knowing what a timing belt is, changing cabin filters, cleaning car seat leather, and more!
More from Jaguar Newport Beach
If you're shopping around the Irvine area for an electric car, the latest Jaguar I-PACE is an excellent option, and even stands out against top rivals like the Tesla Model X. Learn about the Jaguar I-PACE trim level to see why it's the right vehicle for your Costa Mesa drives. Our team is ready to…

Make heads turn on the Irvine roads thanks to the customization options of the new Jaguar F-TYPE. There are 27 F-TYPE exterior colors and 10 F-TYPE interior colors, which means you won't have trouble creating a luxury car that shows off your style. Whether you want the bold Firenze Red convertible or a chic…

The 2022 Jaguar XF design and interior features are making this luxury vehicle a top choice for many Irvine drivers. Visit our Newport Beach dealership to further explore the Jaguar XF interior cabin, and see how the features, amenities, and technologies can help take your commute and weekend drives to the next level. Be sure…