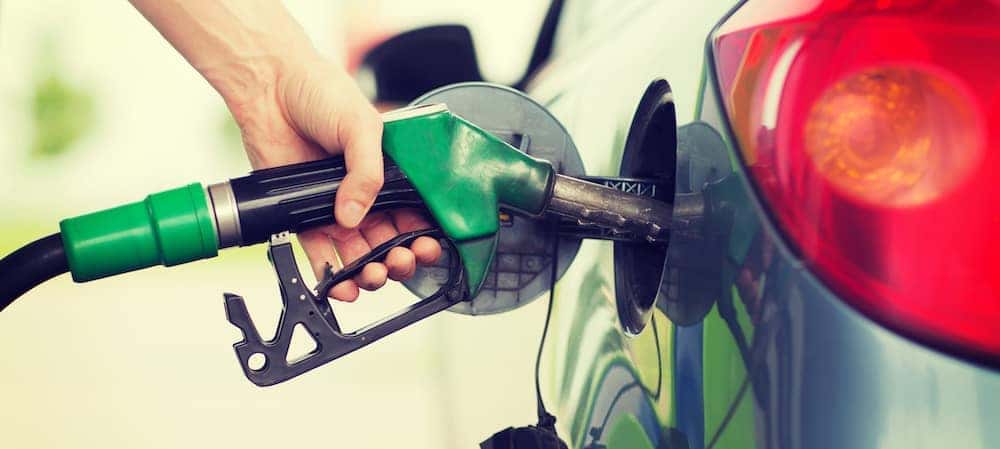 Premium vs. Regular Gas
Have you ever found yourself standing in front of a Newport Beach gas pump wondering about the difference between premium and regular gasoline and why it costs more? Premium gasoline has a higher octane level than regular gasoline. Octane ratings correlate to engine combustion, and the higher the octane level, the less likely combustion will occur outside of its regular standards. How do you know if your vehicle needs it? Unless the manufacturer recommends it, you probably don't need it.
What Happens if You Use Premium vs. Regular Gas?
Nothing bad will happen if you use premium vs regular gas in a car that doesn't need it. However, if you're vehicle manufacturer recommends you use premium gas and you don't, it could cause trouble. There really is no benefit to using premium fuel if your car doesn't need it. While it may seem like higher-grade gasoline could result in better mileage or engine performance, the gas itself can't increase the performance of your engine, so you're better off using regular fuel.
What Happens if You Use Regular Fuel in a Premium Vehicle?
If you're driving your Jaguar round Irvine and using lower-octane gasoline than what is recommended it could cause performance problems. Owning a luxury vehicle with a high-compression engine means your car is optimized for performance driving, and filling your car up with the regular fuel instead of premium fuel means you won't experience your optimal horsepower or fuel economy. Using regular gas might not damage your vehicle, but it won't help you achieve your driving goals either. You bought a high-end vehicle for a reason, so why not keep it in ideal shape by using premium fuel?
Tips to Improve Fuel Economy
Using a higher-octane gas for trips around Costa Mesa may not provide benefits for routine driving, but there may be times when it's still a good idea, such as:
To achieve a maximum towing capacity
If you're going off-road
Driving in extreme hot or cold temperatures
Traveling up steep inclines like mountain passes
Visit Jaguar Newport Beach for all of Your Auto Maintenance Needs
Regardless of which fuel you use when driving near Huntington Beach, it's good for your vehicle and the environment to be a fuel-efficient driver. Being gentle with your braking and acceleration maximizes your fuel economy, and sticking to a regular maintenance schedule will keep your automobile running efficiently for many years to come. If you think it might be time for car maintenance on your Jaguar or another type of vehicle, make an appointment with the service center at Jaguar Newport Beach. Our highly trained team is always happy to help. Give us a call today.
More From Jaguar Newport Beach
Much has been said about the Jaguar I-PACE all-electric performance and luxurious looks, but how much room do you have inside the cabin? The 2023 Jaguar I-PACE dimensions reveal roomy accommodations for up to five passengers, as well as plenty of storage for all your essentials. Read our research about the Jaguar I-PACE cargo space,…

If you're shopping around the Irvine area for an electric car, the latest Jaguar I-PACE is an excellent option, and even stands out against top rivals like the Tesla Model X. Learn about the Jaguar I-PACE trim level to see why it's the right vehicle for your Costa Mesa drives. Our team is ready to…

Make heads turn on the Irvine roads thanks to the customization options of the new Jaguar F-TYPE. There are 27 F-TYPE exterior colors and 10 F-TYPE interior colors, which means you won't have trouble creating a luxury car that shows off your style. Whether you want the bold Firenze Red convertible or a chic…