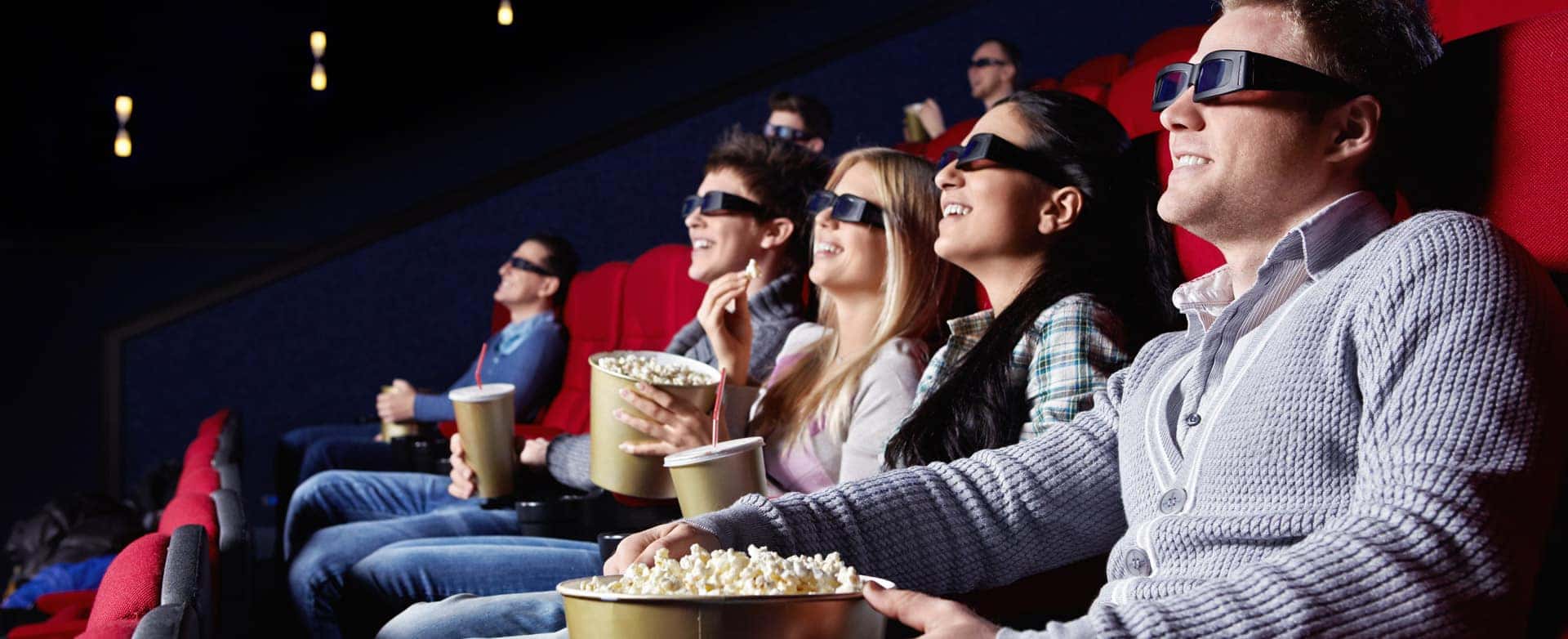 Movie Theaters in Newport Beach
The Newport Beach area is packed with possibilities for fun, including fantastic golf courses and waterfront restaurants. But when you're in the mood for a bucket of popcorn and a great storyline, where should you head for the best movies in Newport Beach? We've got four different recommendations below, which are sure to impress any movie-goer!
THE LOT Fashion Island Movie Theater
It's hard to find a more lavish cinematic experience in the Huntington Beach area than THE LOT Fashion Island movie theater! A modern take on the dine-in multiplex, this is the perfect place to go for an upscale movie night with its leather recliners and tableside service. Feel free to order anything from cocktails to truffle fries without leaving your seat and enjoy the show!
Lido Theater Newport Beach
The Lido Theater in Newport Beach will take you back in time with its vintage charm and artistic flair. This single-screen theater has been a beloved spot within the Costa Mesa community for decades, and it still has the same gorgeous Art Deco design and Catalina tilework that it had from the very beginning. Be sure to arrive early to check out the blacklight murals in the auditorium and the opulent chandeliers in the lobby.
Regal Edwards Big Newport & RPX 
The Regal Edwards Big Newport & RPX is one of the most popular picks with Irvine families and the second you walk through the doors, you'll understand why. Conveniences like reserved seating and personal side tables enhance your viewing experience, while comforts like reclining leather chairs and spacious rows allow you to kick back and relax in style.
Starlight Triangle Square Cinemas
If you want a more classic cinematic experience without spending a fortune, Starlight Triangle Square Cinemas is a great choice. It may be a smaller theater than your standard multiplex, but where else can you catch a film for just $5? And though you'll pay lower prices, the venue hardly feels budget with details like red curtain-lined movie screens and plush chairs.
Learn More about Newport Beach
Now that you know about the best movies in Newport Beach, see what else the area has to offer! Read our guide to the best things to do in Newport Beach or explore the best restaurants in Newport Beach with Jaguar Newport Beach.