How to Trade-In a Car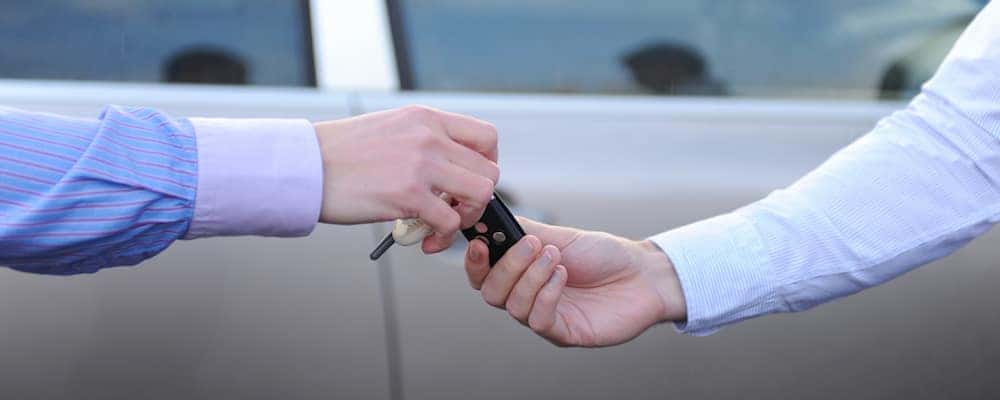 One of the benefits of trade-ins is that you can get offers on your car without having to become a private party seller. So, if you're ready to buy a used or new car, you may be wondering, "How can I get the best offer on my trade-in car?" Jaguar Newport Beach has you covered with a short list of trade-in tips! Follow the steps below to improve your chances of getting the best possible trade-in offers near Irvine, and get more car-buying tips on things like gap insurance and beyond!
Get Your Trade-In Car's Value
Before you can select an offer, you need to know what your car is worth. To make life easier for Costa Mesa drivers, Jaguar Newport Beach offers a handy value your trade-in tool. Submit your car's year, make, and model, along with your name, email, and phone number. You'll receive a report that details the local market supply, popularity, and estimated value of your car. If you want to do more research, there are other tools available like Kelley Blue Book® Value and Edmunds True Market Value®.
Get an Appraisal
The next step is getting your vehicle appraised. You can make an appointment at CarMax and/or with Jaguar Newport Beach. There are 25 CarMax locations throughout California. If you live in Newport Beach, you can find a CarMax in both Irvine and Costa Mesa. CarMax will complete a detailed car inspection that's valid for a week.
When you schedule an appraisal with us, we'll examine the car's condition, and consider our used inventory and whether we can sell the car. If you visit a CarMax, and then schedule a follow-up appointment with us, be sure to bring your CarMax appraisal (as well as other trade-in offers) for our reference.
Negotiate or Accept a Trade-In Offer
After appraisals are complete, you can choose to negotiate, or accept the terms and close the deal. Choosing the highest offer may seem obvious, but there are a few trade-in tips to keep in mind:
You can't negotiate with CarMax. Once they give you a trade-in amount, it can't be increased. There's usually some room to negotiate at a dealership.
If you're upside down on your auto loans and wish to consolidate what you owe with the price of your new car, you'll have better luck at a dealership. CarMax will expect the difference between what's owed on your car loan and the car's worth.
Once you make a decision, you can finalize your trade-in for cash, or put the car's value toward buying a new car.
Learn More About Car Trade-Ins at Jaguar Newport Beach!
If you have questions about trade-in cars or how to trade in a financed car, or if you wish to schedule an appraisal, contact us! Our sales and finance team is available seven days a week, and we're conveniently located near Orange and Anaheim Hills. While you're here, ask about our certified pre-owned inventory and used car deals under $25K.
More from Jaguar Newport Beach
While the 2023 Jaguar F-PACE is known to Irvine drivers for furious performance and luxurious features, it also features utterly elegant styling. Learn more about the style of the Jaguar F-PACE by exploring the 2023 Jaguar F-PACE color options. Then, see them for your self at Jaguar Newport Beach by applying for financing and scheduling a test…

Did you know that one of the Jaguar models can crank out up to 575 horsepower and up to 516 lb-ft of torque? It also sports 0-60 times as low as 3.5 seconds and top speeds as high as 186 miles per hour. There are two engines for Newport Beach drivers to choose from, each…

Jaguar has always been famous for creating stylish, attention-grabbing vehicles that combine sleek design details with powerful performance specs. But it's only very recently that they've expanded into the SUV market, allowing Irvine drivers to get that classic Jaguar style and power combined with the spaciousness and convenience of a larger SUV! The Jaguar E-PACE…