Are you in the market for a reliable vehicle that will enhance your drives in and around the Costa Mesa area? Car buying should be an exciting time for many shoppers, but it always doesn't feel that way. Whether you're frustrated with terrible customer service or you don't know where to start, many shoppers find themselves soured by the entire experience. That won't happen at Jaguar Newport Beach! We take pride in offering the highest level of customer service as we help you find the new Jaguar vehicle that's best suited for your driving needs and budget.
When to Buy a New Car
This is a major financial decision, which is why you need to consider if this is the best time to purchase a new car in Irvine. How will you know this? Take a look at the information below:
You're always paying for expensive repairs, which is impacting both your wallet and your time. There will come a time that you're paying more for repairs than you would for a new car.
You don't feel safe driving your current vehicle. The last thing you want is to get in an accident, so if you've ever thought about and questioned your vehicle's safety, it's time to trade it in for a new vehicle.
This was the first car you purchased, but now you're married with a baby on the way! This is definitely the time to consider upgrading to a small SUV like the Jaguar F-PACE with advanced safety features that will keep you and your precious cargo protected while on the roadways.
Did your car fail emissions tests more than once? Getting it up to snuff gets expensive, so choosing to purchase a newer model could ultimately save you money in the long run.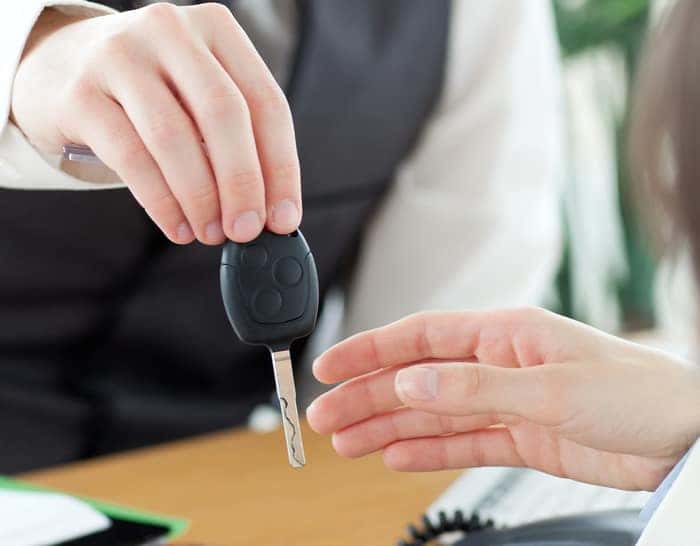 How to Find Your Ideal New Car
Now that you have decided to purchase a new car, you are probably wondering where to begin? Set a budget and stick to it. Our finance center can answer any questions that you have and help you find a budget and payment plan that works.
Here is a step-by-step guide about what comes next:
Narrow your search. Think about your driving habits, cargo space needs, and desired technology and safety features. Then it's time to start searching for models that meet your criteria.
Pick your top three models. Do some research about your top choices' safety ratings, reliability, lifespan, etc. If you have the time, schedule a test drive for each model to learn how each one handles on Huntington Beach streets.
Choose your vehicle. Once you've done that, peruse our Jaguar inventory, reach out to our sales team to request quotes, and read the reviews.
Take into consideration any major upcoming sale weekends or holidays that could include incredible deals, such as Fourth of July, Black Friday, Memorial Day, or Presidents Day.
Once you've completed the above process, visit our Newport Beach dealership to get the process started!
Upgrade Your Ride at Jaguar Newport Beach!
There are plenty of luxury models in stock at Jaguar Newport Beach, like the Jaguar XE and the Jaguar F-TYPE. We're here to make sure you find the Jaguar vehicle that will enhance your commute. Our rotating new vehicle specials will help you get your dream car at an unbeatable price. We look forward to serving you!