Does Car Insurance Cover the Car or the Driver?


Automotive insurance can get frustrating and confusing for many Irvine drivers. That's why many often have questions like:
What type of coverage is needed?
What does full car insurance cover?
Is my child covered under my car insurance?
Is insurance expensive for my young child?
At Jaguar Newport Beach, our financial experts working in the finance department have your answers regarding your insurance and its coverage.
Who Does Car Insurance Cover?
Does car insurance cover the car or the driver? It depends on a few things, the main being what type of insurance coverage you currently have. There is insurance coverage that will cover the driver and others that cover the car. Let's take a look at a couple of things:
Comprehensive, collision, and liability insurance may cover the car and drivers who are not on the insurance policy.
Liability could cover the driver and provide coverage when the insured person is driving another vehicle, such as a rental car, a rental car from the Jaguar Newport Beach service center, or a friend's car.
You may have noticed that liability coverage is mentioned twice. That's because oftentimes insurance policies will cover the same situation, so one policy is more than likely considered the main – or primary – coverage. The insurance policy then pays for everything up until its limit, then the secondary coverage will handle the rest of the excess expenses.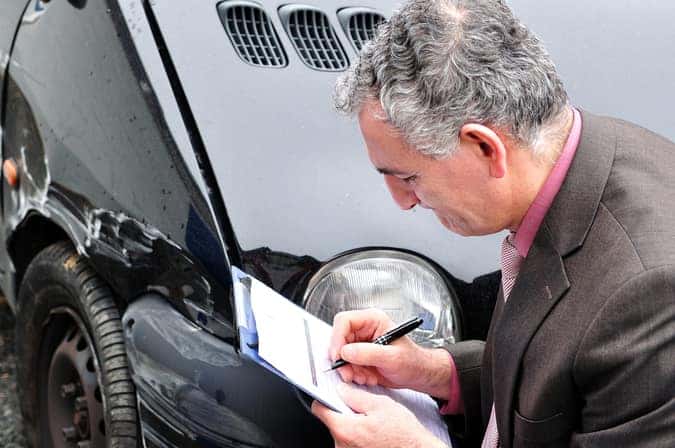 Liability vs. Comprehensive
What does full car insurance cover? This is not a type of policy; it's a combination of coverage. Having collision, liability, and comprehensive insurance would be like having full coverage insurance. So, what's the difference between them?
Collision and comprehensive auto insurance cover the insured vehicle and the damages to the insured vehicle as a result of an accident or vandalism. Liability insurance covers the driver no matter the vehicle being driven, as long as it's an eligible vehicle.
Find Out More About Your Coverage with Jaguar Newport Beach
At Jaguar Newport Beach, we understand how confusing automotive insurance and coverage can get. This is why our team is ready to help alleviate that stress and answer any questions that you may have. When you shop for your next new or used vehicle at Jaguar Newport Beach, we can help with any insurance-related questions, tips on how to buy a car, or for help deciding between getting a lease vs. financing. Contact us today!
More from Jaguar Newport Beach
Jaguar has always been famous for creating stylish, attention-grabbing vehicles that combine sleek design details with powerful performance specs. But it's only very recently that they've expanded into the SUV market, allowing Irvine drivers to get that classic Jaguar style and power combined with the spaciousness and convenience of a larger SUV! The Jaguar E-PACE…

 The 2023 Jaguar I-PACE is a beautifully sleek and sporty luxury car that provides an exceptional ride around Irvine, lots of outstanding features, and more. The 0-60 I-PACE speed is jaw-dropping, as well, so if you're looking for a car with plenty of torque that you can truly feel, this is the car…

2022 Model Shown The 2023 Jaguar I-PACE design, finely-crafted interior, and spacious dimensions have industry experts and consumers alike raving. Want to upgrade your Irvine drives? Visit our Newport Beach dealership to explore the new Jaguar I-PACE interior cabin and see firsthand how this premium electric car can enhance your driving experience. Apply for financing and…